Would you like to be in the sun and the water without any clothes?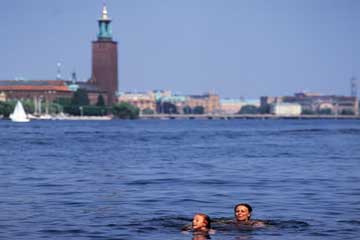 Norway and Sweden are sparsely populated countries with a lot of wonderful nature: a very long coast line, lots of islands, deep fjords, a plethora of lakes and forests, and last but not least, mountains. Norway's coast is 25 148 km if one includes all the fjords. Sweden's coastline is calculated to be about 7600 km, in addition there are about 100 000 lakes and 60000 km rivers. All this provides plenty opportunities to swim or be in the sun with or without clothes.
If you would like to behave naturistic you have the following possibilities:
Visit one of the many naturist places. Visits for more than two days require membership in a naturist association affiliated with the International Naturist Federation INF/FNI. Use the menu to the left to go to a naturist place! See also the green markers in the naturist map .
Visit an official or unofficial naturist beach. Naturist beaches are public areas and can be visited by everyone. Use the menu to the right to go to a beach! See also the yellow markers in the naturist map .
Find a secluded beach at the coast, on an island or at a lake in the inland.
There are nearly 20 naturist beaches in Norway and almost 70 in Sweden. Of those are 35 municipal/official naturist beaches. The rest of the beaches are spontaneous or habitual beaches where nude bathing is established through tradition. Most naturist beaches are simply untouched nature, but some are maintained and operated by the authorities or by naturist associations. Information on this can be found in the description of each beach. We would appreciate receiving comments on the beaches (use the comment field for each beach), and tips on improvement of the descriptions.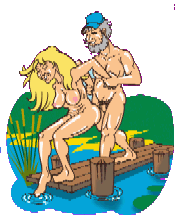 Being allowed to roam freely in nature is part of the cultural heritage of Scandinavia. This right is partly set down in common law, partly in legislation. The public right of access to the countryside gives you a unique opportunity to experience the beautiful, unspoiled nature, and to enjoy the sun and the water as a naturist. These possibilies are a valuable supplement to the more "civilised" life on the naturist places and the naturist beaches.
Read more about Allemannsretten and the Outdoor Recreation Act (Lov om friluftslivet) [2]